House Hunters Should Check for Insurance Issues
Nationwide sales of existing homes climbed to a seasonally adjusted annual rate of 5.62 million in the first quarter of 2017. In fact, single-family homes and condos sold at the fastest pace since the first quarter of 2007.1 A stronger job market and the prospect of rising mortgage rates could persuade more Americans to enter the housing market this year.
Most homebuyers focus on finding a home that meets their needs while keeping mortgage and tax payments in an affordable range. To help protect this sizable investment, buyers should also consider the price and availability of homeowners insurance.
Uncovering and addressing potential issues early in the process could help buyers avoid costly surprises associated with a particular property. If you are searching for your dream home, you might investigate the following matters pertaining to homeowners coverage.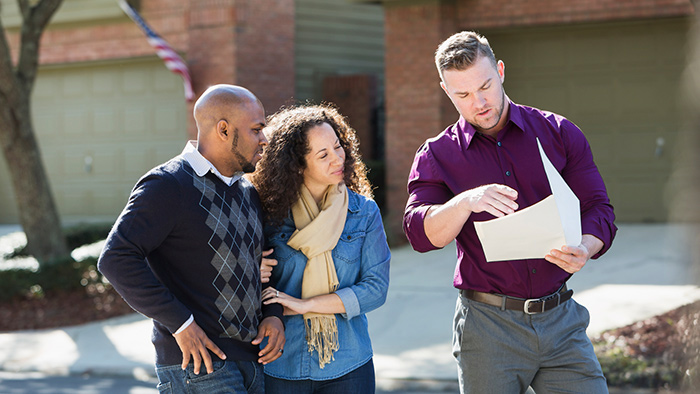 Claims History
During escrow, a seller may provide a Comprehensive Loss Underwriting Exchange (C.L.U.E.) or A-PLUS report, both of which provide details of prior claims for fires, flooding, and other events that may have caused damage to the property. These reports could be a helpful source of previously undisclosed information regarding past or potential problems with the home, some of which could make it more difficult or expensive to acquire insurance.
Condition and Location
Keep in mind that many insurance companies want to inspect a home before they will offer to insure it. Homes with older electrical and plumbing systems could cost more to insure. Properties with damaged roofs, overgrown trees, leaning fences, or other visible issues may also trigger higher premiums. Some problems may have to be addressed during escrow in order to obtain a policy.
You might pay less to insure a home with a fire hydrant nearby, or more for one that is in a remote location. In fact, a home that is subject to risk from wildfires and located far from firefighting services could be deemed uninsurable.
Special Policies
Most homeowners insurance policies protect against a basic set of perils, including fire, lightning, wind, hail, vandalism, and theft. However, flooding and earthquakes typically are not covered by standard policies. In areas that are documented as flood zones, your lender may require that you purchase a separate flood policy. If your home is located in an area subject to flood or earthquake risk, it's a good idea to secure additional coverage that could protect you (up to the policy limits) from a total loss in the event that disaster strikes.
Cost Considerations
If you can afford to pay a higher deductible in the event of a claim, increasing your deductible from $500 to $1,000 could reduce your premium significantly. Also, the installation of safety features such as deadbolt locks, smoke detectors, and monitored fire and burglar alarms may result in lower insurance costs.
Think Ahead
Before you commit to purchasing a particular property, it would be wise to consult your insurance agent for a quote and to discuss any unusual situations that could arise regarding insurance. Mortgage lenders typically require proof that homeowners insurance is ready to take effect on the closing date, so waiting until the last minute to shop for a policy could cause frustrating or even expensive delays at the close of escrow.